A flurry of homes with famous former owners recently made Maine real-estate news. They're bound by a common literary thread.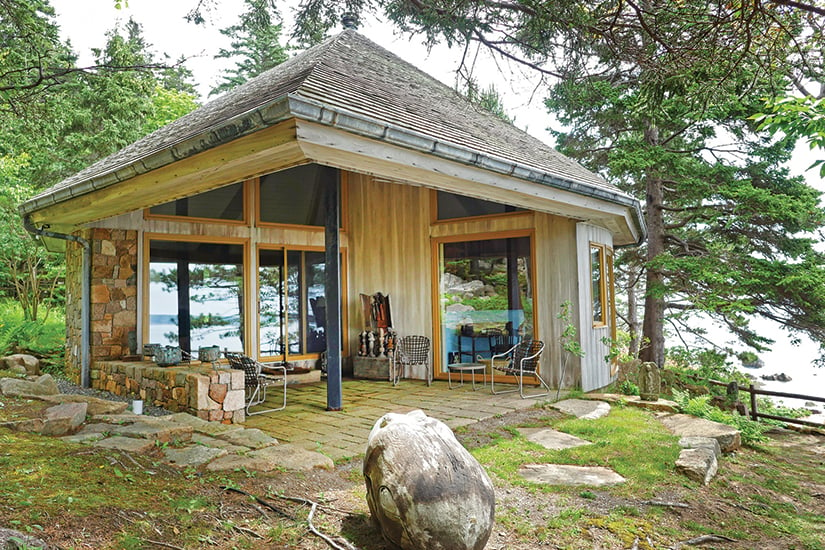 "Memoirs
Setting: Seal Harbor. 1972 house named Ringing Point. 5,034 sq. ft. 7 bedrooms, 5½ baths, 4 fireplaces. Guest cottage. Granite swimming pool. 14½ waterfront acres.
Asking price: $19 million. Under contract for undisclosed amount.
Plot: David Rockefeller penned Memoirs here, a reflection on growing up in his famous family and claiming his own success in international business. All proceeds from the estate will go to charities.
Quotable line: "Some even believe we are part of a secret cabal working against the best interests of the United States, characterizing my family and me as 'internationalists' and of conspiring with others around the world to build a more integrated global political and economic structure — one world, if you will. If that's the charge, I stand guilty, and I am proud of it."
---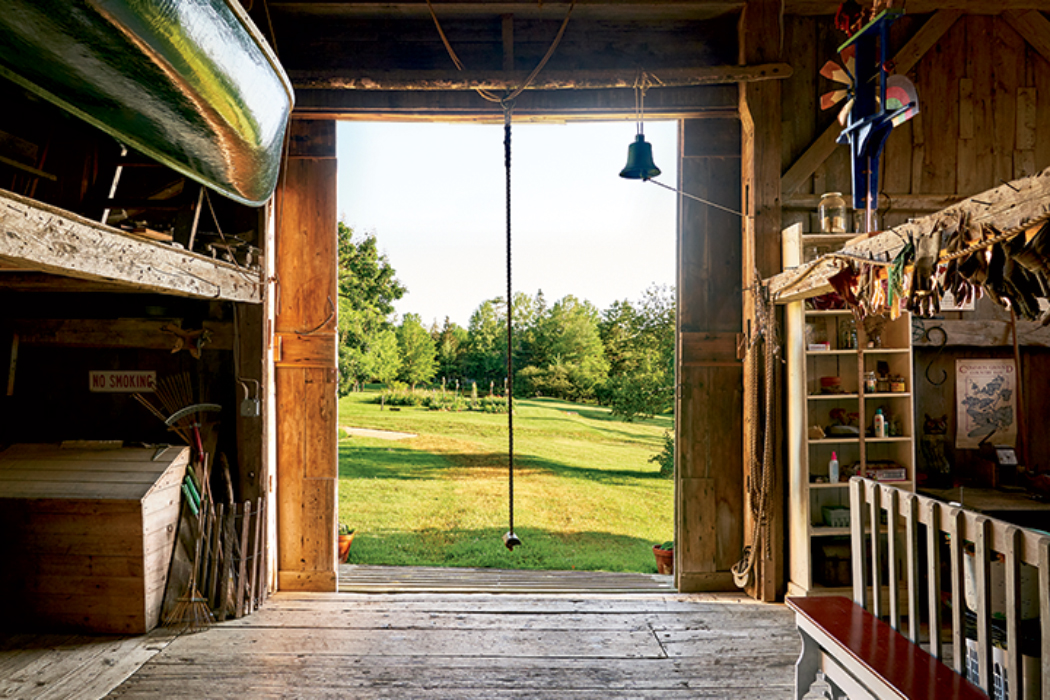 Charlotte's Web
Setting: North Brooklin. 1795 farmhouse. 4,000–5,000 sq. ft., 12 rooms, 3½ baths, 6 fireplaces. 44 acres on Blue Hill Bay.
Asking price: $3.7 million. Under contract for undisclosed amount.
Plot: E.B. White lived in this house and wrote in the boat shed out back for more than
50 years. The barn that served as the inspiration for the setting of Charlotte's Web still stands, complete with rope swing hanging in the doorway.
Quotable line: "We have received a sign, Edith. . . . Right spang in the middle of the web there were the words 'Some Pig.' . . . A sign has occured here on earth, right on our farm, and we have no ordinary pig." "Well," said Mrs. Zuckerman, "it seems to me you're a little off. It seems to me we have no ordinary spider."
---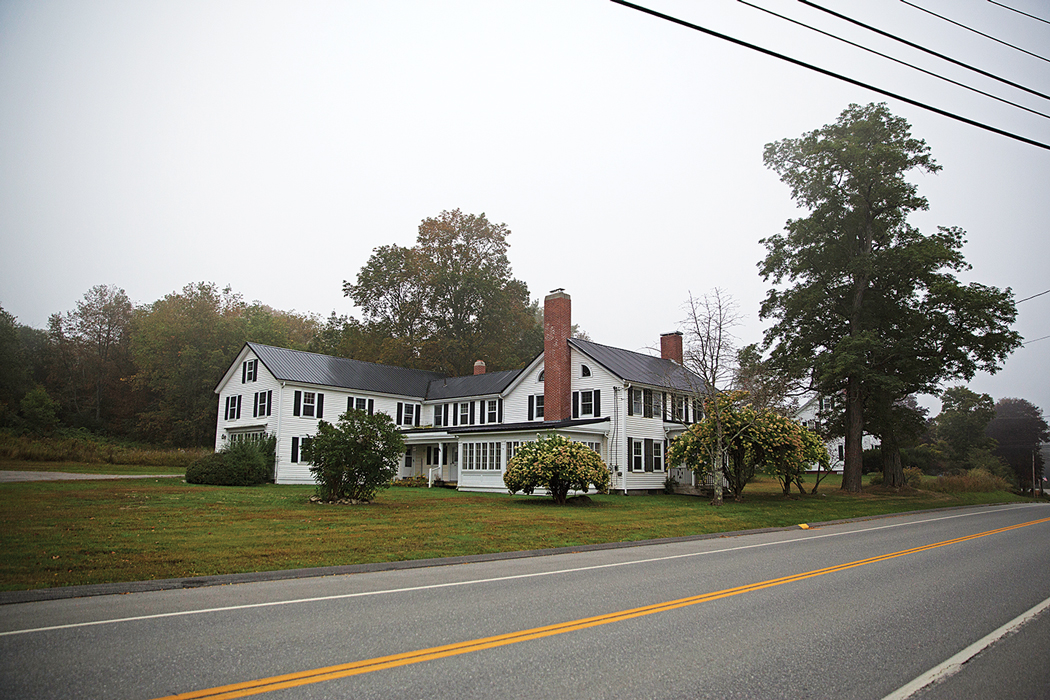 Pet Sematary
Setting: Orrington. 1909 house. 4 bedrooms, 3 baths, 2 fireplaces. 3 acres.
Asking price: $255,000.
Plot: In 1978, when he and his young family were living in this house on a busy road in a small Maine town, Stephen King wrote his creepy tale about a doctor and his young family living in a house on a busy road in a small Maine town. (Oh yeah, King's fictional family discovers a mysterious pet cemetery in the brooding woods behind their home.)
Quotable line: "It's probably wrong to believe there can be any limit to the horror which the human mind can experience. . . . And the most terrifying question of all may be just how much horror the human mind can stand and still maintain a wakeful, staring, unrelenting sanity."
---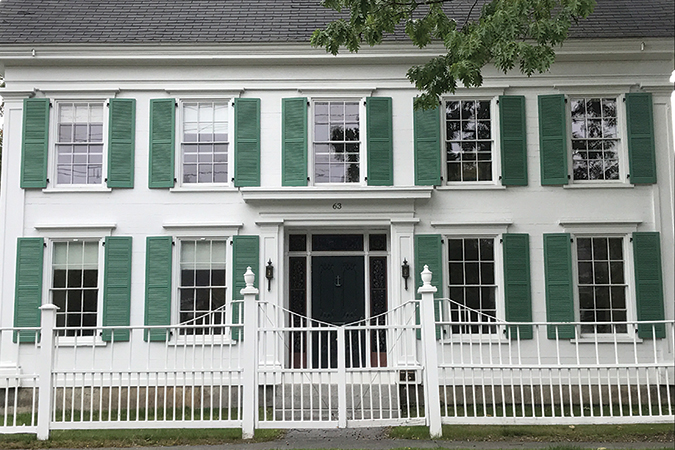 "Uncle Tom's Cabin
Setting: Brunswick. 1780 Colonial. 3,500 sq. ft., 6 bedrooms, 1 bath. 4.59 acres on the Bowdoin College campus.
Asking price: $3 million. Sold to Bowdoin for undisclosed amount.
Plot: For years, Bowdoin College, which had a right of first refusal to buy the property at 125 percent of its assessed value, disputed the seller's claim that Harriet Beecher Stowe wrote her famous anti-slavery novel there. So did Maine state historian Earle Shettleworth Jr., who says Stowe wrote in another Brunswick home (which also happens to be owned by Bowdoin). The parties settled on a price in September.
Quotable line: "I am one of the sort that lives by throwing stones at other people's glass houses, but I never mean to put up one for them to stone."